Other GWS Publications
---
Yellowstone Lake: Hotbed of Chaos or Reservoir of Resilience?
Edited by Roger J. Anderson and David Harmon
A joint publication of the Yellowstone Center for Resources and the George Wright Society, Yellowstone Lake: Hotbed of Chaos or Reservoir of Resilience? is the proceedings of the 6th Biennial Scientific Conference on the Greater Yellowstone Ecosystem, held in October 2001. The book is available as a paperback ($15) or on CD ($10) postpaid to US & Canadian addresses (additional shipping elsewhere).
You can also download individual papers below.
---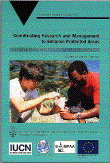 Coordinating Research and Management to Enhance Protected Areas
David Harmon, ed. (1994; 116 pp.)
Guidelines on how to encourage researchers and managers to work together in parks and protected areas. Published by IUCN--The World Conservation Union, in collaboration with The George Wright Society, the Science and Management of Protected Areas Association, and the Commission of the European Union. A collaborative effort that grew from discussions at the IVth World Congress on National Parks, held in Caracas, Venezuela, February 1992. PRICE: $8.00

---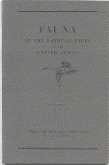 Wildlife Management in the National Parks: Fauna Series #2
George M. Wright and Ben H. Thompson (1935; 142 pp.)
The original edition of a classic volume on natural resource management in the U.S. national parks. Published by the U.S. National Park Service. PRICE (covers cost of shipping): $8.00.