Record attendance at GWS2009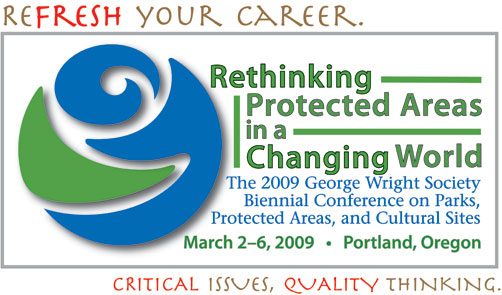 Over 1,000 people attended the 2009 George Wright Society Conference on Parks, Protected Areas, and Cultural Sites — a record number. GWS2009 featured one of our richest programs ever: 5 plenary sessions, 121 two-hour Concurrent Sessions, more than 15 Side Meetings, and over 190 presentations in the week-long Poster Session.
You can find out what happened by visiting the conference website at http://www.georgewright.org/gws2009.html.