Volume 10, #4 (1993)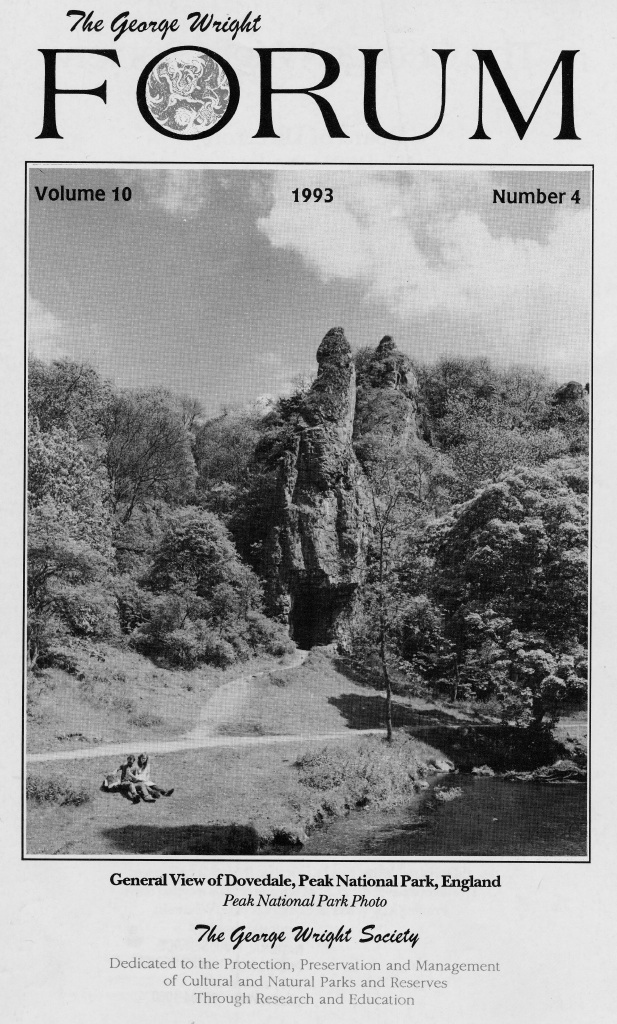 Letter from Gustavus:
Leading the World to Sustainability
William E. Brown

---
Sustainability, Respect, and Responsibility
Why Sustainability?
Joseph C. Dunstan, Katherine L. Jope, and Geoffrey M. Swan
Some Thoughts on Sustainability
Edwin P. Pister
Sustainability in Historical-Philosophical Perspective
J. Baird Callicott

A Sustainable Society: What Is It? How Do We Get There?
Stephen Viederman

Sustainability, Natural Law, and the "Real World"

Gary K. Meffe

What on Earth are We Doing?
USNPS Denver Service Center
Integrated Bioclimatic Architecture
Javier Barba
Strengthening the "Ability" of Sustainability: A Personal Perspective on Motivations and Sustainable Design
Joan Hirschman
Balancing Management Goals for Ecological Systems on a Sustainable Basis: An Analysis of the Pacific Northwest Timber Dispute
David K. Cox, Val R. Beasley, and Paul W. Andrews

Sustainable Design and the U.S. National Park Service
John J. Reynolds

Sustainable Tourism in the Nature and National Parks of Europe

John Anfield
---
A Science Agenda and Strategy for the U.S. National Biological Survey
Gary E. Davis I
s the USNPS Ready for Science?
David A. Haskell
---
Click (or right-click) on the links to download a PDF version of the article.