2014 Park Break sessions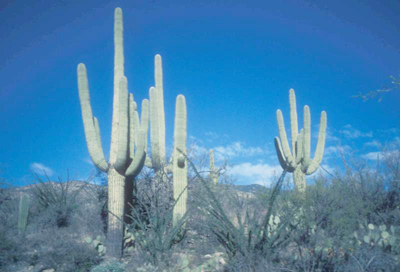 Saguaro National Park session:
Exploring the Hydrogeology of Springs and Spring-fed Pools in Saguaro National Park
Location: Saguaro National Park (AZ)
Date: March 10–14, 2014
Research Question: What drives the dynamics of rare and sensitive waters in Saguaro National Park?
Student Project: Students will 1) conduct fieldwork; 2) analyze water monitoring data; 3) review Rincon Mountain geologic literature; and (4) develop a conceptual model for the park's waters.
Description of Park Break session:
Springs and spring-fed rock pools (tinajas) are rare and vulnerable water sources at Saguaro National Park. These unique desert waters provide essential habitat for sensitive species such as lowland leopard frogs and many aquatic plants and invertebrates, and are important sources of drinking water for non-aquatic wildlife such as mountain lions, black bears, coatis, bats, birds, and reptiles. They also hold recreational and spiritual importance for park visitors.
Despite the great value of tinajas and springs they are poorly studied, and little is known about how they respond to changes in precipitation and temperature. Saguaro National Park has monitored water status and wildlife use of tinajas for more than 17 years, including using data loggers during the past 10 years. These data have all been entered, QA/QC'd and summarized. Preliminary analysis of data from wet-dry surveys and water elevation measurements shows strong correlations between tinaja water levels and the number of pools containing water throughout the park.
The Rincon Mountains are one of the most thoroughly-studied metamorphic core complexes in the world, based on the work of George Davis and his graduate students over the past 4 decades. Tinajas form along fractures in the Rincons, and the flow of groundwater that supplies springs and tinaja is controlled by this geology, but the park does not have a physical scientist and we have never explored this relationship in any detail.
In this project we propose to focus on the relationship between the quantity and duration of water in tinajas and the park's geology. We propose that students will use existing data to develop a conceptual model of water movement in the park. The conceptual model will allow us to better understand tinajas and other springs, and predict how they respond to different precipitation regimes. This model will not only have immediate applications for park managers, but will provide the potential to forecast and develop strategies for managing the effects of future climate change on tinajas and the wildlife that depend on them. An important aspect of this project will be to suggest and help develop educational products that will highlight the hydrological and biological value of these sensitive desert waters for park visitors through video, social media, and other interpretive media.
Additional notes:
This is the "year of water" for Saguaro National Park. We have recently summarized 17 years of amphibian data and completed a peer-reviewed scientific paper in collaboration with University of Arizona scientists. We have summarized more than 17 years of wet-dry data associated with frog surveys, and more than 10 years of data logger data from wells, streams, and springs in the park. We have obtained a grant from a private foundation to use this information to understand and educate visitors about our desert waters, and to better protect them against threats from climate change, groundwater withdrawal outside the park, extreme wildfires, and recreational use. We have strong collaborators at UA, NPS, and other organizations, and are in a great position to host a group of enthusiastic students who can provide us with a deeper understanding of our rare and unique waters and help us in interpreting these waters to our visitors.
Saguaro is in the Sonoran Desert, and is warm and beautiful in March.
---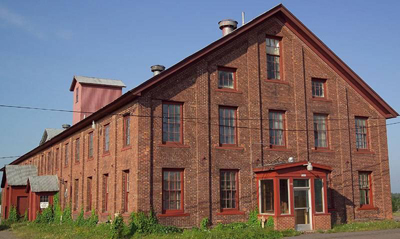 Keweenaw session:
Developing an Adaptable Curriculum Module about Keweenaw Archaeology for the NPS and its Partners
Location: Keweenaw National Historical Park, Isle Royale National Park's mainland HQ, and sites around the Keweenaw Peninsula
Date: April 7–11, 2014
Research Question: How can we increase understanding of, and appreciation for, the Keweenaw's nationally significant archaeological resources?
Student Project: Students will tackle the Research Question by developing a place-based curriculum about the region's archaeology for use by multiple agencies and educational organizations.
Description of Park Break session:
In this session, students will develop a curriculum module to help the NPS and its partners educate visitors and school groups about the area's nationally significant archaeological resources, and to encourage their preservation and interpretation. There will be nearly two days of fieldwork, with the rest being classroom sessions. Instructors will include: Jo Urion, historian, and Valerie Newman, interpretive specialist, at Keweenaw NHP (KNHP); Seth DePasqual, cultural resource manager at Isle Royale National Park (IRNP); and Lee Presley, a PhD candidate in Industrial Archaeology at Michigan Technological University.
The week will begin with an introduction to IRNP and KNHP and their resources. This session will be followed by an overview of NPS policies that guide resource preservation and interpretation, including a comparison of IRNP's traditional park structure and KNHP's partnership focus. This will be followed by a discussion of interpretation and education programs, visitor demographics, and the desired visitor experience. This will lead into an overview of KNHP's formal partners, the Keweenaw Heritage Sites (KHS). Many of the KHS manage archaeological resources; the level and type of interpretation varies greatly, but all are eligible to receive technical support from the NPS for resource protection and interpretation.
The next speakers will address curriculum content: the Keweenaw's archaeological record and extant resources. Seth DePasqual will describe the area's prehistory and explain the significance of the area's archaeological sites. He will also outline different threats that these sites face, from physical destruction and improper preservation to the challenges posed by inadequate interpretation. The next two days will be spent in the field with Lee Presley. Presley will discuss recent work to document and interpret archaeological resources at the historic Cliff Mine and its adjacent community of Clifton. Important archaeological sites further north will also be visited, including Central Mine, Fort Wilkins Historic State Park, and the Delaware Mine, all KHS with formal agreements with Keweenaw NHP. This will provide an opportunity to explore various sites, understand how archaeological resources are being interpreted, and to discuss preservation and interpretation goals and issues with site managers.
The final session will task participants with determining curriculum content and delivery methods for reaching different visitor groups; each module will include ways to adapt it to various audiences and educational levels. Friday's capstone activity will be a presentation of the curriculum to park staff and partners.
Additional notes:
The Keweenaw's archaeological resources are at risk. Metal detecting has long been a popular activity in the area: private individuals have accumulated sizeable collections of prehistoric and historic copper tools, jewelry, and other items—many of which are sold for profit. Archaeology is seen not as a professional science but as an appropriate self-taught activity; professional archaeologists are dismissed by many as elitist academics.
There has been an increase in metal detecting and looting throughout the Keweenaw, due in part to the popularity of television shows glorifying the activity, and there is little-to-no education in the local community to counter the destructive activities these programs promote. Unfortunately, many KHS partners invite and encourage metal detecting on their property. The NPS has a responsibility to advocate for the protection and interpretation of these significant resources, particularly with its formal partners. An adaptable curriculum module would enable Isle Royale and Keweenaw to promote the importance of resource stewardship with these organizations, and with a variety of visitors, school groups, and residents.